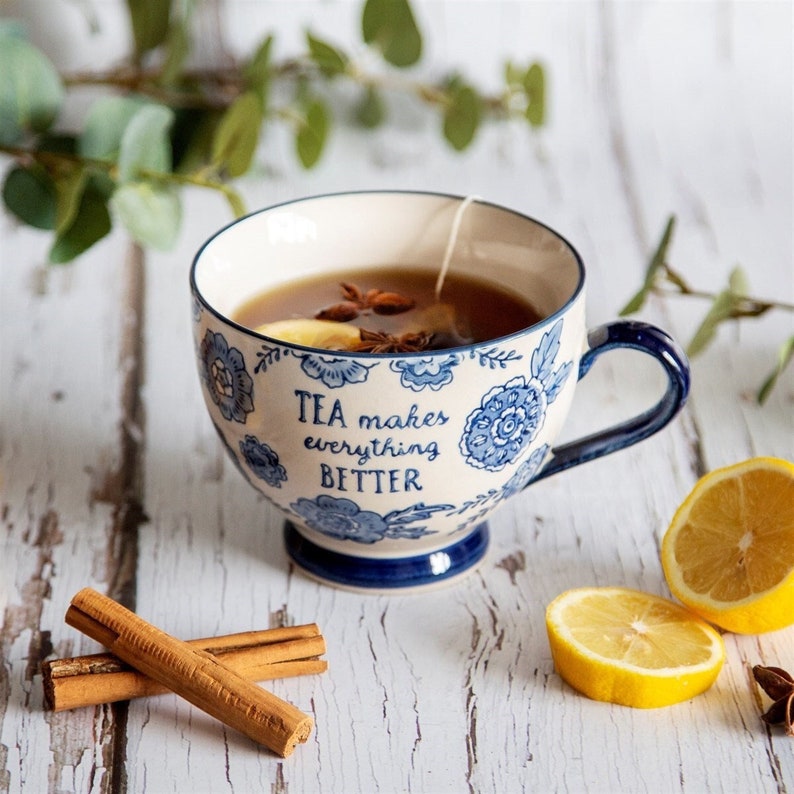 Label: $13.00GBP
Blue floral build on this white mug with the words 'Tea makes every thing better'.
The mug is fabricated from kaolin clay, feldspar and quartz and has been hand finished.
Dishwasher and Microwave pleasant.
Capacity is 400ml.
Cup measures L14 x H9.3 cm // L5.51 x H3.66 inches
Pretty point out for that tea or espresso lover to add to their extraordinary mug series.
Will probably be packaged for pleasant mosey in the publish.