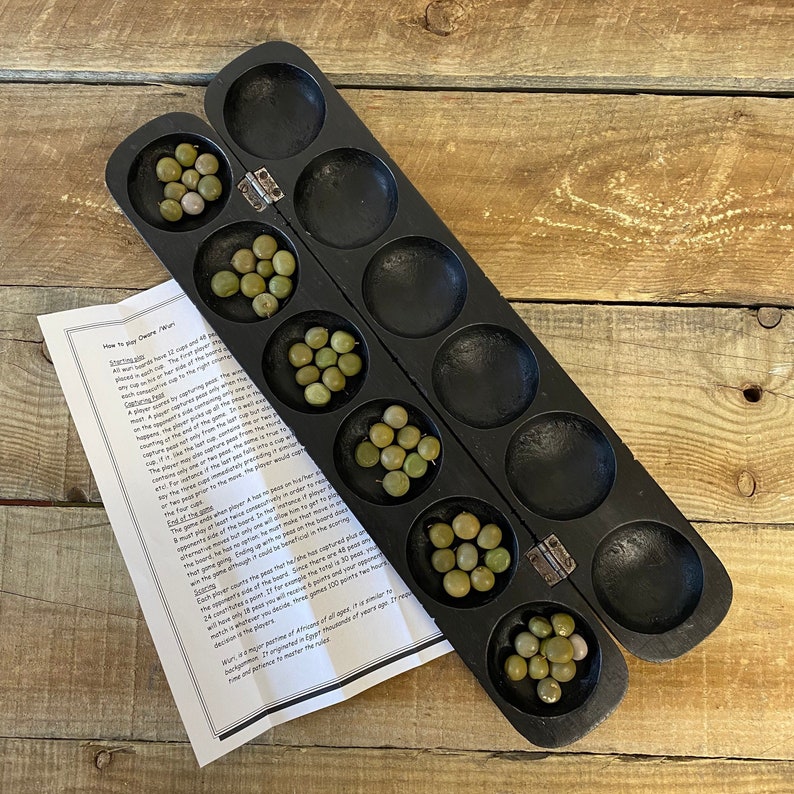 Designate: $30.00GBP
The game is portion of the mancala household of video games, it is miles mostly diagnosed as Ayo or Awale, in English a general title for this sport is Awari
It's most continuously regarded as to be the national sport of Ghana, reflecting faded African values it is miles normal for spectators to focus on the game in growth and to fling on advice to the avid gamers.
Games therefore provide a focal point for entertainment and meeting others, the game has the biggest purpose in teaching arithmetic to African formative years.
This sport then stores away into its contain fantastically carved box.
Comes with instructions.
Size 46cm lengthy x 16cm wide when originate