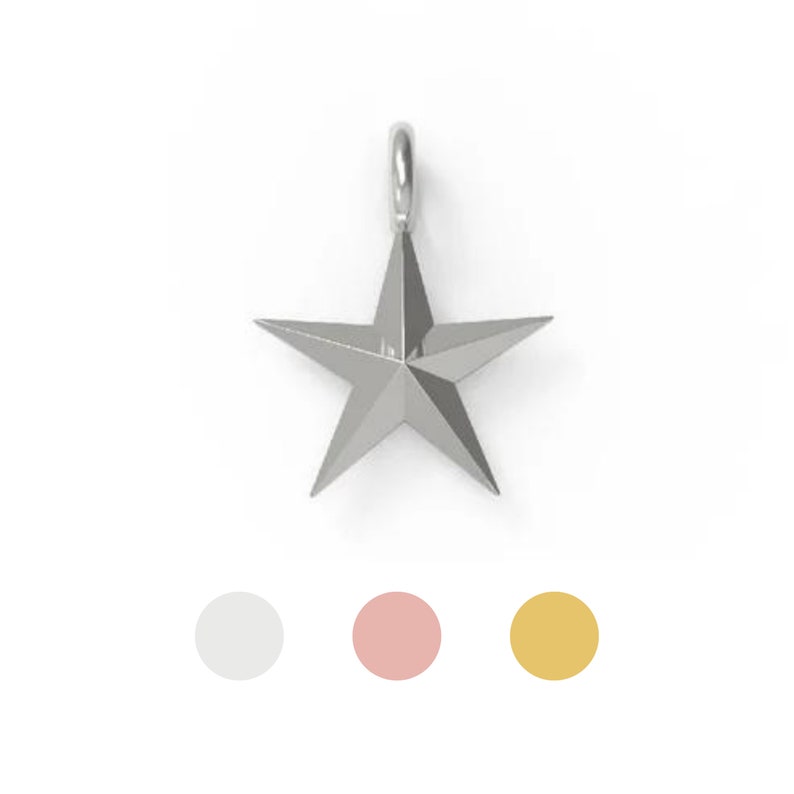 Tag: $4.99USD
Charms are tiny ornamental trinkets which are symbolic and essential to the owner. Many of us receive to establish on charms to preserve deep symbolic that methodology. The wearing of charms would possibly per chance well well per chance have begun as a form of amulet or talisman to ward off scandalous spirits or depraved luck. Additionally charms can even be used to indicate a broad selection of issues admire your pursuits, hobbies and travels. Charms were produced from metal, gemstones, rocks, and wood. These charms are used to form beautiful jewelry.
Silver has aided in balancing moods and rising vitality stages. The metal's inherent properties are believed to support in improving circulation, affirming unusual physique temperature equilibrium, and canceling out electrical disturbances within the atmosphere.Silver became constructed from the eyes of Lord Shiva attributable to which Silver is a image of prosperity. So whosoever wears silver is fulfilled with prosperity.
These charms are supreme for necklaces, zipper pulls, keychains, charm bracelets or as a adorable gift for the crafter for your life.
Product Particulars are as Beneath
SKU – GC803
Metallic – 925 True Silver
Height – 10mm
Width – 10mm
Approx Weight – 0.280 Gram Per Piece Approx
Develop: Polished Develop
Packaging : Stable Cardboard Box / Compact Packing / Bubble wrap
We provide out Personalized Orders as properly.
For Extra Christmas and Halloween Charms : https://etsy.me/3QZvrID