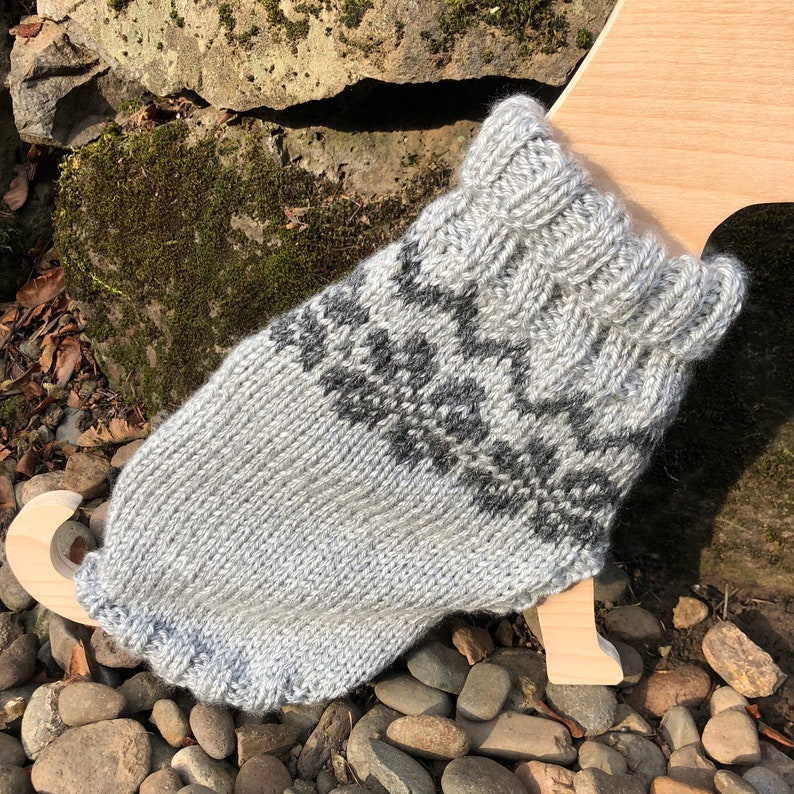 Label: $40.00USD
This adorable hand knit sweater is nice tender and machine washable. It has a rolled collar and can match most runt dogs.
The neck un-stretched is 8" and can stretch to 16" to very easily match over your canines's head.
The chest measurement is 12" un-stretched and 16" stretched so there might maybe be a couple of flexibility within the scale.