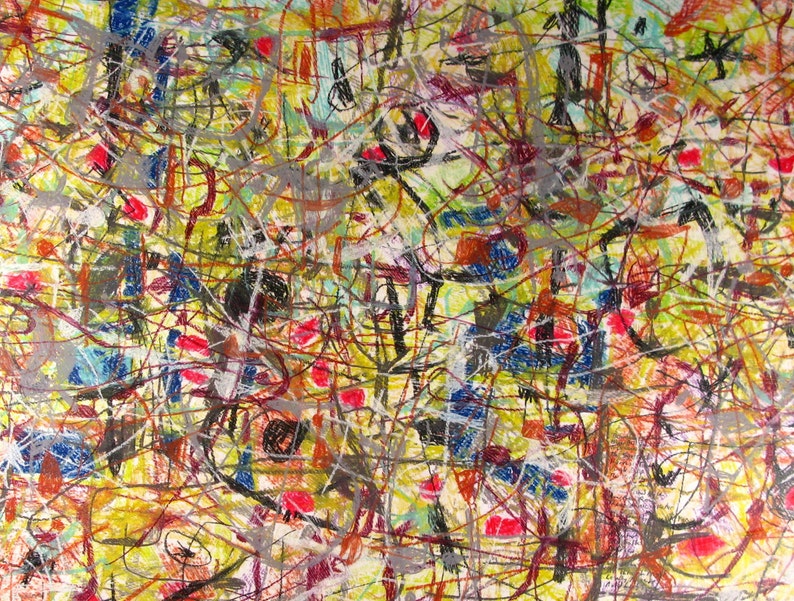 Ticket: $695.00USD
–Process–
The sector is a busy situation.
Share of the "Chasing Light" series, ©2013 Randy B. Nutt
Fashioned summary pastel drawing on paper mounted on canvas. Aspect edges of canvas painted sunless, ready to hold. Ephemeral shapes floating across layers of colored gentle and traces. Share of the Chasing Light series. I was once chasing sunlight, actually the gentle coming in thru the glass brick on my drafting desk constantly kinds extraordinary shapes that shift. I catalogue them as they swap with the time of day, the climate and the seasons. This series was once made from my catalogue of gentle shapes. "Light is the cosmic reward to every day…The source of all that lives. Energy from situation. Bathing the arena orderly on its Universal dart. And the Sun is in each situation, as it's presupposed to be. The chasing allotment is because the Sun is blocked, by door frames, awnings, porches and even dwelling windows… The gentle stops and is then released…" You would be taught more about the Chasing Light series in my Mar '14 e-newsletter http://eepurl.com/PrS5D.
Aspect edges of canvas painted sunless, ready to hold.