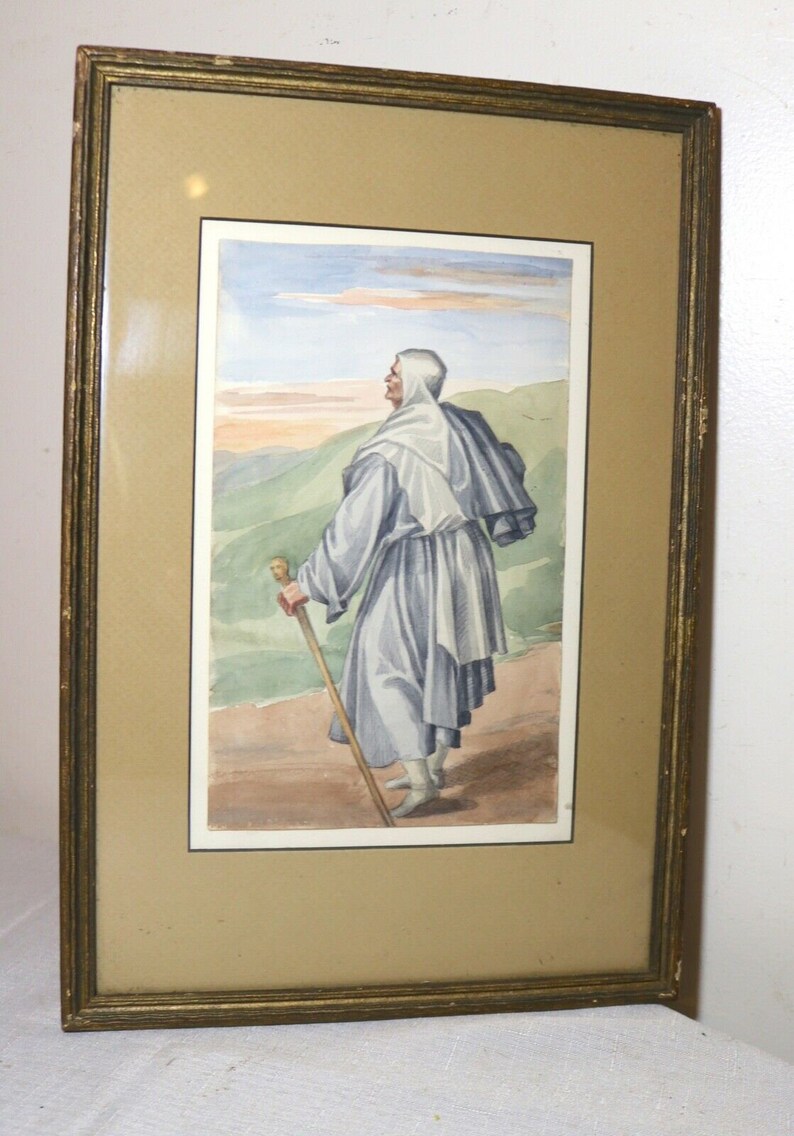 Tag: $159.99USD
Up for sale is a unbelievable antique customary Florence Italian figural watercolor.
it's an customary painting after the mural in the "Tomb of Andrea De Sarto"-painted in Florence in 1830 by SS Annunciata.
the painting is accomplished with a practical map and rich color and has a correct composition.
it's neatly disheveled, framed with an antique gilt picket frame, and measures 14 3/4 inches by 10 inches framed.